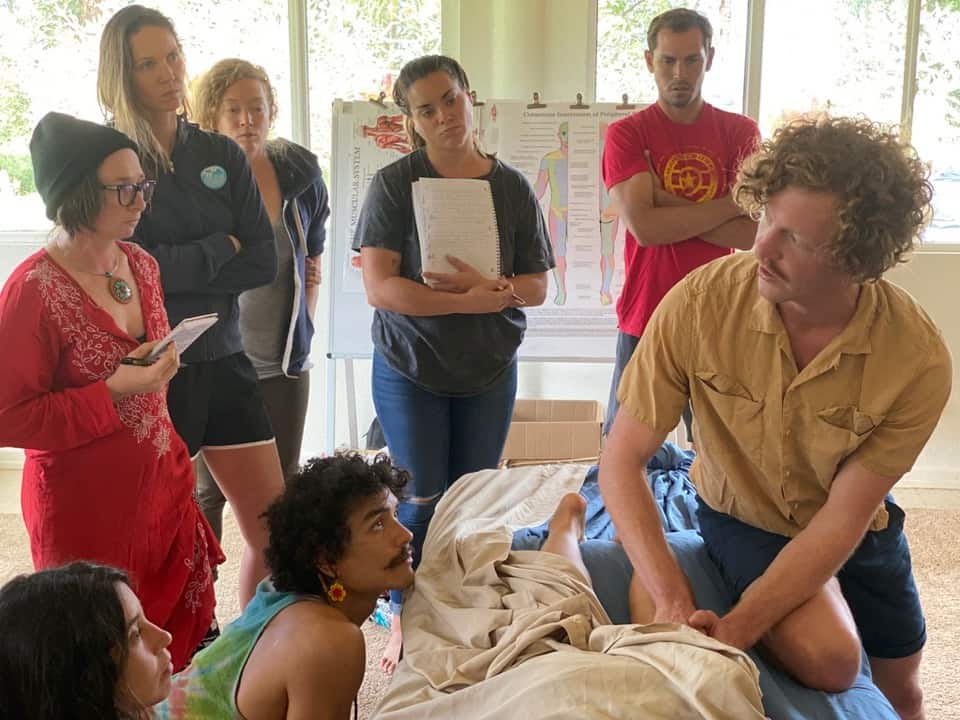 Our Relational Bodywork Program Page provides an overview of our pre-licensing massage therapy program. The following pages provide additional insight into what our trauma-informed training offers:
Somatic Psychology and Affective Neuroscience discusses somatic psychology, affective neuroscience, and contemplative practice.  It also diagrams the history of thought that has influenced our approach to bodywork and trauma-informed care.
Trauma-informed care details the important difference between being trauma-informed and treating trauma.
We offer one massage therapy program every year.  The program is composed of a number of massage therapy courses and human science courses (Anatomy & Physiology, Kinesiology, and Pathology) that float on a river of trauma-informed somatic psychology. If you'd like to be a part of the next program, check out our admissions page and begin the online application.